Marketing. Strategies. 2014.
My Trademarked 7 Point Marketing System Delivers Increases In Customers Or Clients, Better Conversions For Existing Consumers, More Engaged Customers And Prospects, And Increased Profits For Your Business.
No Magic Bullet
OK… There is no magic bullet. Some people say, you just need to do Facebook or you need to be on Twitter, or Pinterest (The new big thing for 2012) – But I'm here to tell you there is NO magic bullet to solve the problem you are having. Sure, doing these things individually may help, IF done correctly. But let's create a strategy and take it all the way.
A proven system
What I do is create a complete strategy for your business. (Sure, I'll be happy to perform a certain task, like create a Facebook Fan Page, Customized Twitter page or mobile website or text marketing campaign.) But you won't be as successful as you could be using my proven 7 part marketing system if we team up to create a complete strategy.
Help Me, Help You.
(hehehe, who can tell me where that's from?) OK, joking aside.  Tell me about your business. Help me learn about what you do. What is your passion? How about your pain? Where are you having difficulties? What are your current advertising methods? How is your website converting, and are you mobile friendly? Let's get down to brass tacks.
Individual Services
Although, I prefer to do a complete marketing strategy with a business. Many poeple want a specific service or type of marketing, because they heard that was what they needed.  Some of the services I provide are:
Mobile Websites
Text Message (SMS) Marketing
Facebook Marketing
Facebook Page Design
Other Social Media Marketing Like Twitter, YouTube, etc.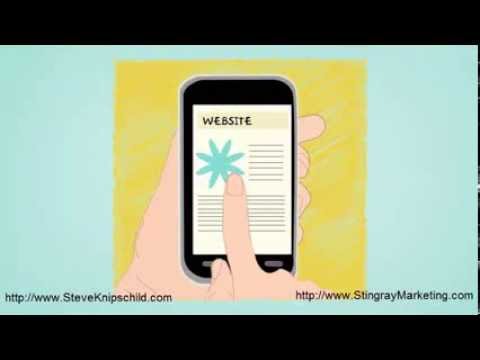 It's Late in 2013 and almost 90% of businesses still do not have a website that is readable on mobile devices and smartphones. I wonder if business owners realize what happens when someone on a mobile phone comes to your website. Watch the video below to find out. Do you know what happens?
Would You Like Me To Personally Increase Your Income, Or Even Double Your Business …For Free? Dear Friend, I'm looking for a "solid" client that I can bring in a massive windfall for. If you're that client, I will personally work with you one-on-one in your business to help you increase income, or maybe even double your revenue in …